Jazz Etude and Duet Books by Randy Hunter
I am happy to announce that my jazz etude and duet books are now available via digital download!
You'll find books in easy-advanced categories that incorporate a wide range of jazz styles.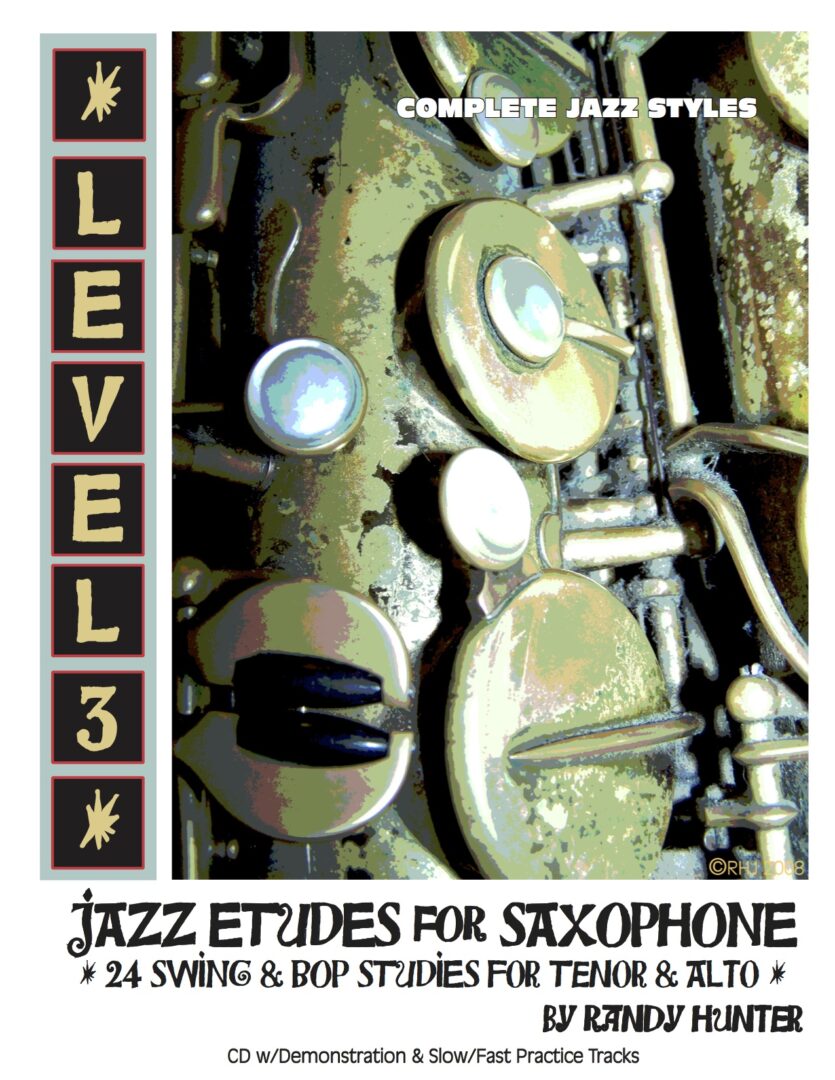 Advanced level swing and bop etudes for saxophone players working to solidify their reading skills and understanding of the jazz language. Twenty-four etudes are included. The progressions are from standard tunes and the blues blues. The book includes tenor and alto sax etudes with play-along tracks and demonstration tracks performed ...